About us
Newberry Candy Started when my mom would make candy for the family. Her Toffee and fudge was the best.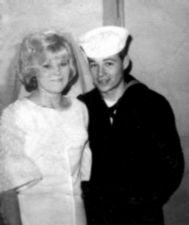 Our friends would start asking about it in the fall. And they would always say "you should sell this!"
So eventually I did! 
And by the way this is a picture of Mom and Dad. They are so adorable! 
Our current hours are...
Monday closed
Tuesday thru Friday ..... 12 noon to 6pm
Saturday and Sunday ....11am to 5pm
Special Holliday hours....
Monday 07-03-17 ...........11am to 6pm
Tuesday 07-04-17 ..........10am to 2pm